Conservatives also oppose INDUCE Act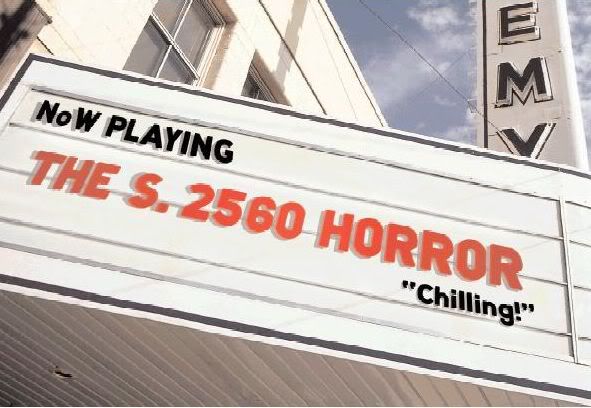 The American Conservative Union has launched an advertising campaign to oppose S.2560, the "Inducing Infringement of Copyrights Act of 2004." Their press release starts out saying
Third parties should not be held legally liable for the criminal acts of others solely to appease Hollywood millionaires and their trial attorney friends, the American Conservative Union said today in announcing a major advertising campaign opposing S. 2560 the "Inducing Infringement of Copyrights Act of 2004."
They've placed an advertisement in The Weekly Standard (coming soon to the The Wall Street Journal, The Washington Times, National Review, Human Events, and selected web sites):





The scary part is, it co-stars Republicans.





Hollywood is once again trying to crush innovation to maintain its entertainment distribution monopoly. And this time they've enlisted Republican lawmakers to help them do it. Their latest production, called S. 2560 (the "Induce Act"), could outlaw a wide range of hardware and software, including peer-to-peer.





S. 2560 not only attacks consumers' right to use technologies, it attempts to make the intellectual property rights of Hollywood fat cats more important than the personal property rights of Americans.





S. 2560 will be a boon for Hollywood's trial lawyer friends. It creates a new category of lawsuits designed to harass companies developing technologies and equipment that Hollywood deems unsuitable. Technologies that keep America
competitive and deliver more diversity, efficiency and choice to consumers in a way unequaled by Hollywood?s entertainment distribution monopoly.





Compromising property rights and encouraging predatory, costly litigation is not a conservative position.





This is one bill that shouldn't play anywhere.





Vote "NO" on S. 2560



Justice (Civil Liberties, so-called Intellectual Property, Privacy & Secrecy); Politics & Government (International, National, State, Local); Humor (Irony & the Funny or Unusual); Science & Technology (Astronomy, Computers, the Internet, e-Voting, Crypto, Physics & Space); Communication (Books, Film, Media, Music & the English Language); Economics (Corporatism & Consumerism); and Items of Purely Personal Note (including Genealogy, Photography, Religion & Spirituality).